Since its foundation, the Group has evolved into a pure luxury goods group. Discover our journey here.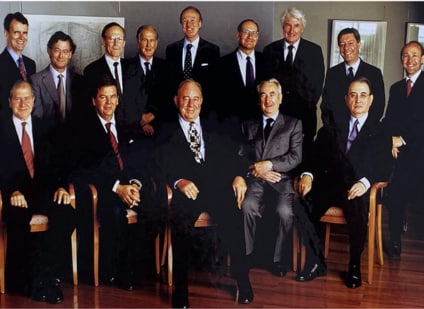 1988
Foundation of Compagnie Financière Richemont SA
Compagnie Financière Richemont SA was founded by Johann Rupert in 1988 through the spin-off of the international assets owned by Rembrandt Group Limited of South Africa (now known as Remgro Limited). Established by Dr Anton Rupert in the 1940s, Rembrandt Group owned, in part, gold and diamond mining industries, as well as luxury goods investments, that, along with the investment in Rothmans International, would ultimately form Richemont.
1990
Establishment of Sup de Luxe
Cartier founds Sup de Lux, the reference for training in the luxury sector. This marks the luxury sectors increasing economic importance, as well as its specific codes and professional requirements.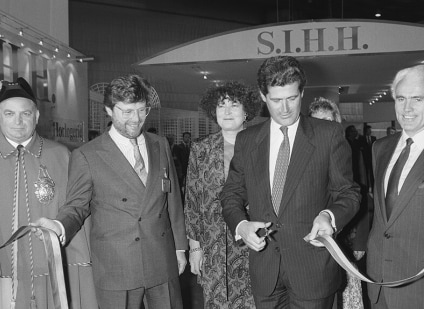 1991
Creation of Salon International de la Haute Horlogerie
Cartier, Baume & Mercier, Piaget, Gérald Genta and Daniel Roth launch the Salon International de la Haute Horlogerie to create an exclusive watch salon based in Geneva.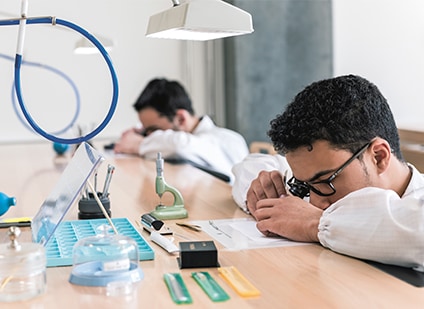 1992
Foundation of the Institut Horlogerie Cartier
Cartier establishes the Institut Horlogerie Cartier (IHC) in Couvet, Switzerland to pass on exceptional watchmaking, polishing and mechanical skills to future generations. The institute also provides experienced craftsmen with a wide range of training courses, allowing them to perfect their expertise.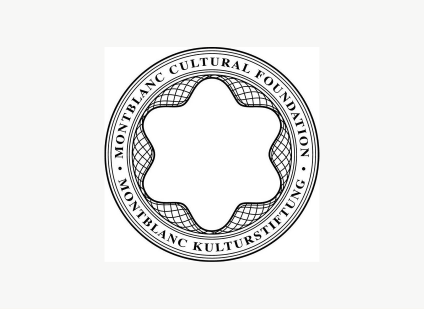 1992
Creation of Montblanc Cultural Foundation
The Montblanc Cultural Foundation is established, marking the inauguration of initiatives that sponsor art, contemporary art, young theatre and classical music worldwide.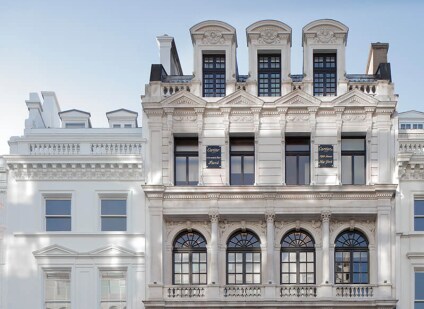 1993
Separation of Richemont's luxury goods holdings and its tobacco business
The Group's second decade is marked by the strategic separation of Richemont's luxury goods holdings into Vendôme Luxury Group (Vendôme), a newly-created, UK-listed group, and Richemont's tobacco business into Rothmans International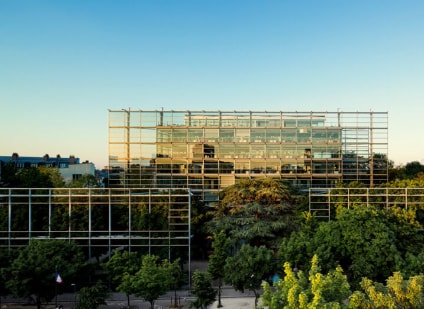 1994
Move of La Fondation Cartier to Paris
La Fondation Cartier pour l'art contemporain moves from Jouy-en-Josas to Paris, into a sustainable glass and steel building designed by French architect Jean Nouvel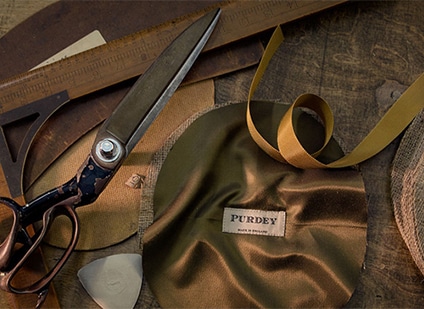 1994
Acquisition of James Purdey & Sons
Vendôme acquires James Purdey & Sons, the reference in British gun making and countryside elegance since 1814. The British gun maker is renowned for bespoke sporting shotguns and rifles, as well as luxurious clothing and accessories, having earned a royal warrant from every monarch since Queen Victoria.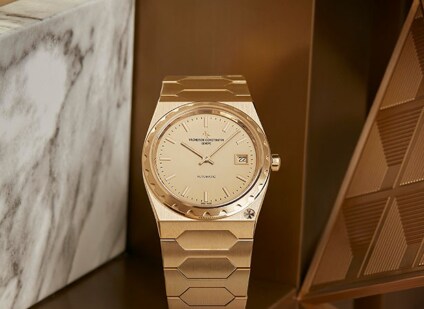 1996
Acquisition of Vacheron Constantin
Vendôme strengthens its luxury portfolio by acquiring Vacheron Constantin, the oldest watch manufacturer in continuous existence, renowned for its stylistic sophistication and watchmaking excellence.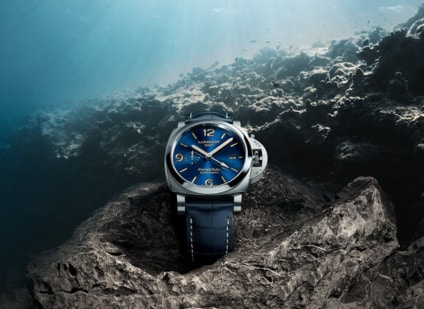 1997
Acquisition of Panerai and Lancel
Vendôme buys the Italian high-precision watchmaker, Panerai, and the French leather goods Maison, Lancel.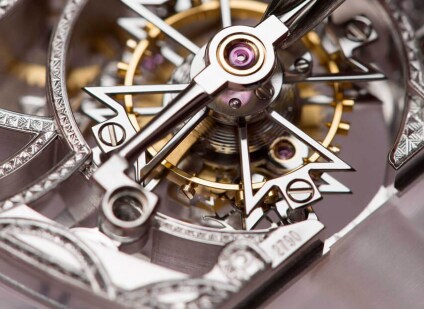 1998
Richemont buys out Vendôme's minority shareholders
Richemont obtains 100% ownership of Vendôme's luxury goods interests by buying out its minority shareholders.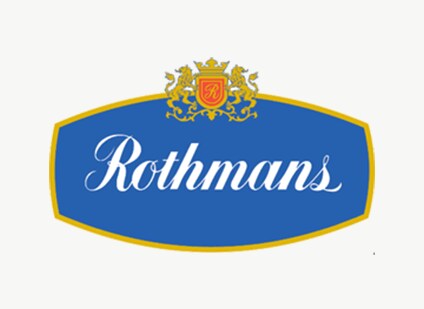 1998
Buyout of Rothmans International minority shareholders
Richemont buys out Rothmans International minority shareholders and merges its tobacco interests with those held by Rembrandt Group in South Africa.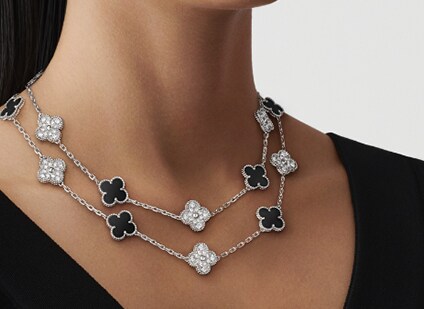 1999
Acquisition of 60% in Van Cleef & Arpels
Richemont closes the decade with the strategic acquisition of a 60% interest in Van Cleef & Arpels, one of the world's most prestigious and widely recognised jewellery houses. The same year, the Group also disposes of a 15% interest in Canal+ in exchange for 2.9% interest in Vivendi.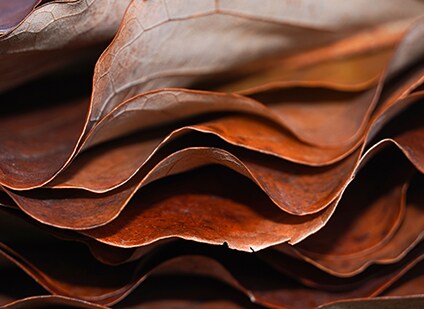 1999
Merger of Rothmans International and British American Tobacco
Richemont becomes a 23.3% shareholder in the enlarged British American Tobacco through the merger of Rothmans International with British American Tobacco.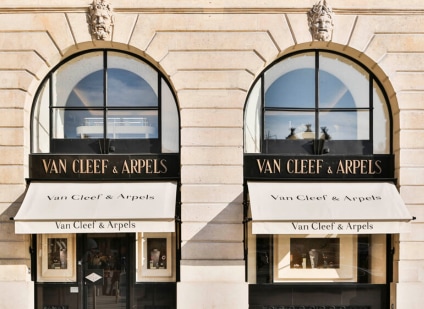 1999
Merger of Richemont's and Vendôme's governance structures
The management and executive board structures of Richemont and Vendôme merge.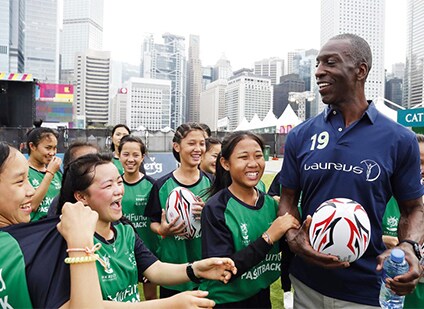 2000
Foundation of Laureus Sport for Good
Richemont and Daimler co-found Laureus, a global organisation that celebrates sporting excellence and uses sport as a powerful and cost-effective tool to help children and young people overcome violence, discrimination and disadvantage in their lives. The unique organisation philosophises Nelson Mandela's famous speech about sport having the power to change the world.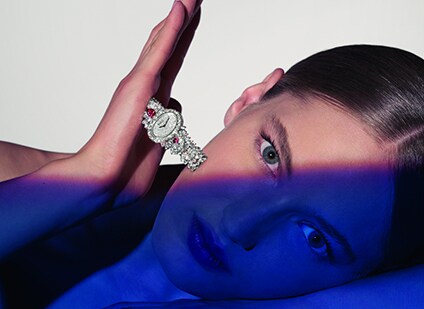 2000
Exit from pay-television and electronic media investments
Richemont vacates pay-television and electronic media with its sale of Vivendi. Here begins the reduction in the Group's interest in British American Tobacco.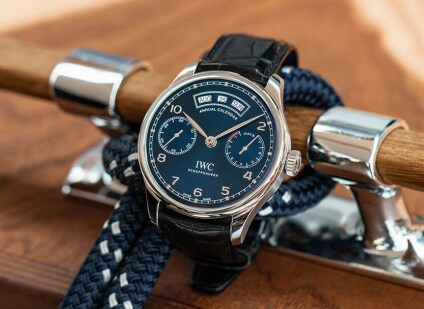 2000
Acquisition of A. Lange & Söhne, IWC Shaffhausen and Jaeger-LeCoultre
Richemont enhances its focus on luxury goods by acquiring the three vertically integrated Swiss watchmakers, A. Lange & Söhne, IWC Shaffhausen and Jaeger-LeCoultre, renowned for technical excellence, expertise in manufacturing high value movements and unique positions in the classical segment of the luxury watch market.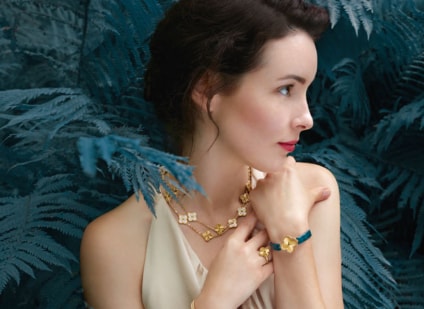 2001
Increased interest in Van Cleef & Arpels
Richemont increases its interest in the French jewellery Maison, Van Cleef & Arpels, to 80%.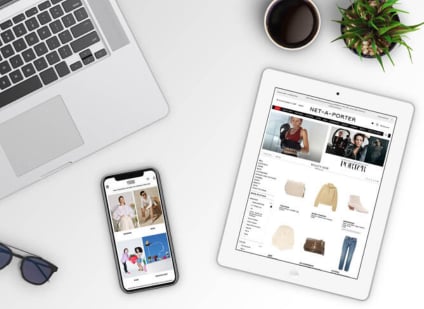 2002
Acquisition of 30% in NET-A-PORTER
Richemont continues its pioneering into online luxury retail by acquiring a 30% stake in the two-year-old online luxury fashion retailer, NET-A-PORTER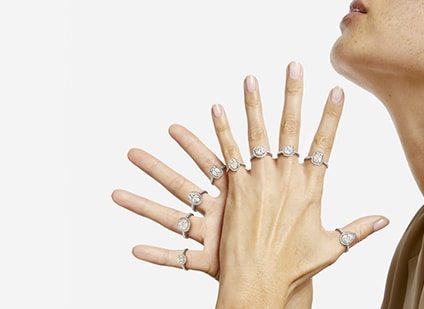 2002
Launch of L'Institut Cartier Joaillerie
Cartier opens the L'Institut Cartier Joaillerie with the objective of maintaining and developing the jewellery arts through a continuous and tailor-made training programme. The Institute partners with specialised schools to host trainees, coach apprentices and support schools as the profession evolves.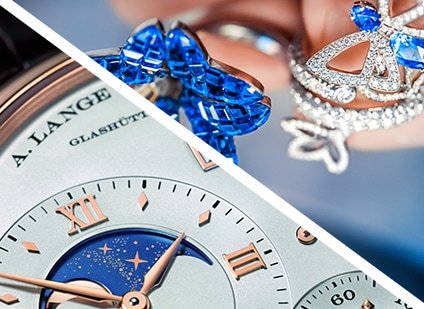 2003
Full ownership of Van Cleef & Arpels and A. Lange & Söhne
Richemont takes full ownership of the renowned jewellery house Van Cleef & Arpels, acquiring the remaining 20% interest from minority shareholders. Additionally, Richemont acquires the remaining 10% interest in A. Lange & Söhne.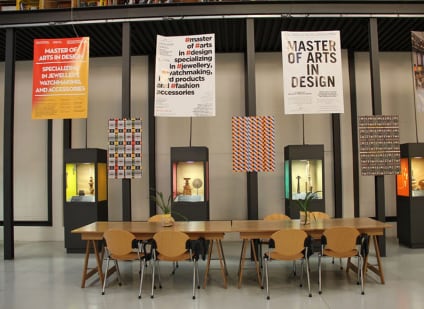 2003
Launch of Creative Academy
Richemont launches Creative Academy in Milan, a school that selects, nurtures and prepares young creative talents for the design of luxury jewellery, watches and fashion accessories.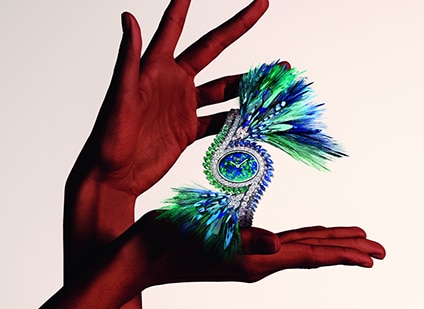 2004
Reduced interest in British American Tobacco
Richemont's effective interest in the ordinary share capital of British American Tobacco is diluted to 18.6% during the three-month period ending 31 March 2003.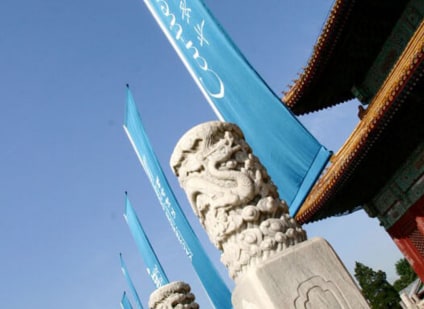 2004
Presentation of the Montres et Merveilles exhibition
Richemont partners with The City Council of Beijing, The Chinese Watch Association and The People's Palace of Culture, Beijing, to facilitate and partake in the first exhibition of fine watchmaking staged in the exceptional surroundings of the Forbidden City in Beijing.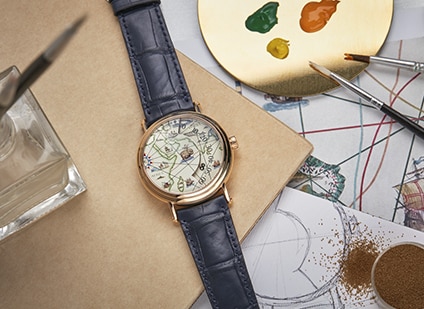 2005
Establishment of the Fondation de la Haute Horlogerie
Richemont, Audemars Piguet and Girard-Perregaux establish Fondation de la Haute Horlogerie (FHH), a not-for-profit foundation that aims to promote the reputation of watchmaking excellence around the world by sharing horological knowledge and organising events for the general public and professionals. The FHH is supported by leading names in the watch industry and independent creators, all actively contributing to its activities.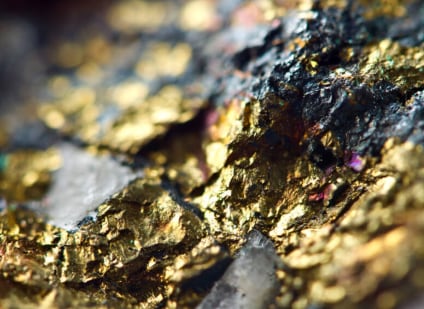 2005
Foundation of the Responsible Jewellery Council
Richemont through Cartier acts as one of the 14 founding members of the Responsible Jewellery Council (RJC), established to promote responsible environmental and social practices in gold and diamond supply chains.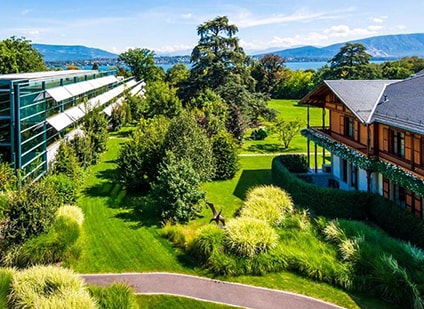 2006
Move of Richemont headquarters to Bellevue
Richemont's headquarters move to Bellevue, located in Switzerland's Canton of Geneva. The headquarters are surrounded by Jean Nouvel-designed modern architecture, a breathtaking natural landscape and a 19th century chalet, reflecting the Group's unique blend of tradition and innovation.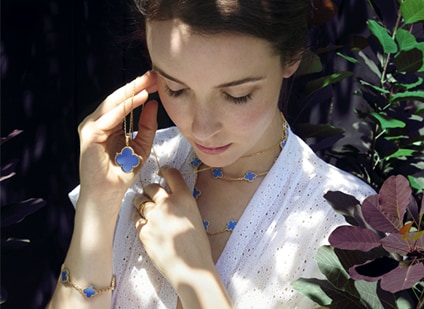 2006
Publication of first Group Sustainability Report
Richemont publishes its first Group Sustainability Report, as well as related codes of conduct on sustainability and the environment. In addition, the Cartier Women's Initiative is founded to support women-run and women-owned businesses from any country and sector that aim to have a strong and sustainable social and/or environmental impact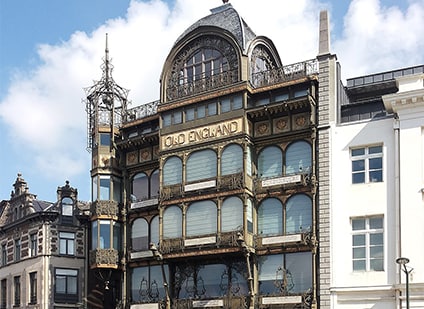 2006
Sale of Old England
Richemont disposes of its stake in its Paris-based subsidiary, Old England SA. The sale follows Richemont's disposal of the UK brand Hackett the year before.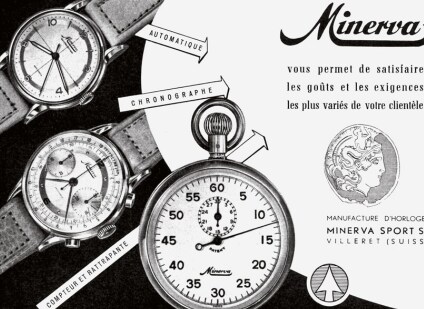 2006
Acquisition of Fabrique d'Horlogerie Minerva and partnership with Greubel Forsey
The Group's portfolio is once again strengthened through the acquisition of Fabrique d'Horlogerie Minerva, which specialises in the development and manufacturing of high-end mechanical movements. In the same year, Richemont establishes a long-term partnership and 20% equity stake with the innovate Swiss watchmaker, Greubel Forsey.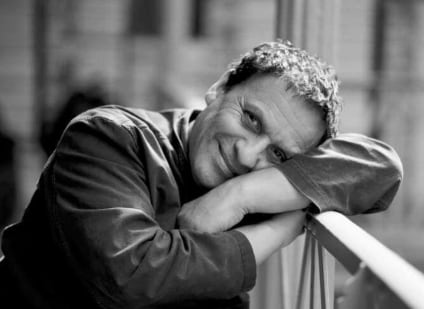 2007
Acquisition of Maison Alaïa
Richemont continues to focus on exemplary Maisons through the acquisition of Alaïa, the iconic Parisian Couture Maison.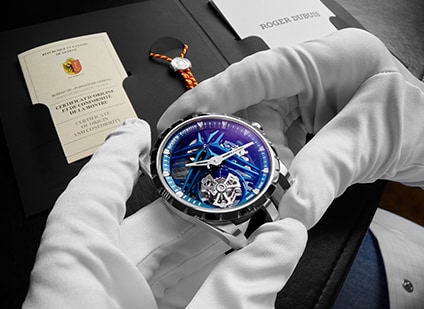 2007
Creation of Manufacture Genevois de Haute Horlogerie
The strategic development of the Group's manufacturing capabilities progresses with the purchase of the watch case manufacturer Donzé-Baume and of the component manufacturing operations of Manufacture Roger Dubuis, renamed as Manufacture Genevois de Haute Horlogerie.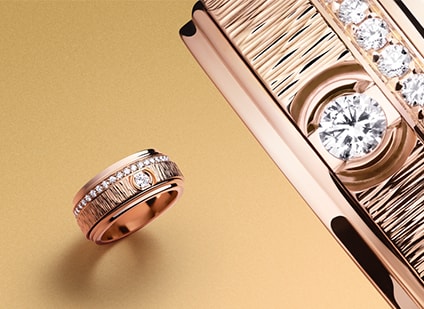 2008
Regrouping of luxury businesses into Reinet Investments S.C.A
The Group focuses purely on its luxury business by regrouping its other interests into Reinet Investments S.C.A., a new, separately traded vehicle.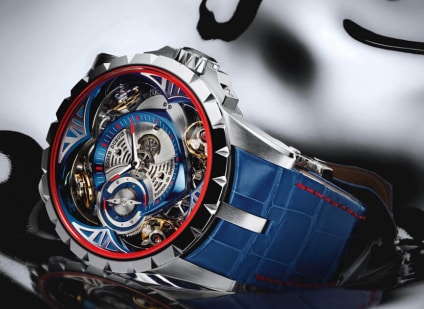 2008
Acquisition of 60% in Manufacture Roger Dubuis
Richemont strengthens its luxury portfolio by acquiring Roger Dubuis, the watchmaking Maison at the forefront of contemporary Haute Horlogerie.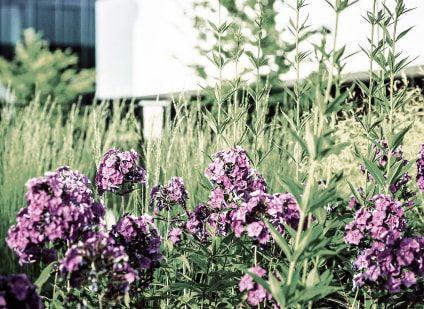 2009
Achievement of carbon neutrality
Through purchases of carbon offsets and efforts to decrease emissions, the Group become carbon neutral across its operations, including travel, buildings, and own logistics.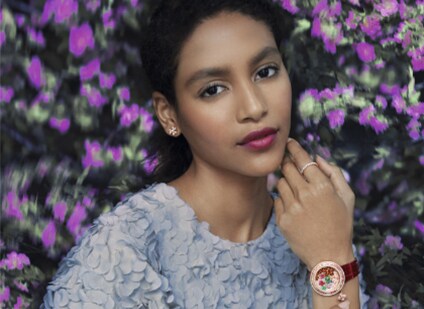 2010
Strengthening of environmental commitments
The Group pledges to further protect the planet as new manufacturing facilities are designed with special care for the environment.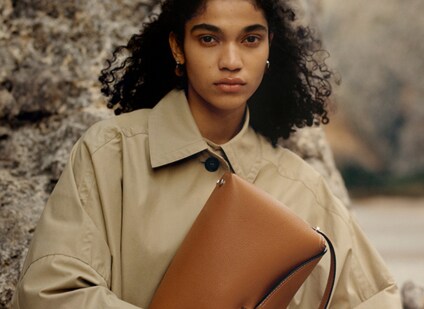 2010
Increase in ownership of NET-A-PORTER
Richemont extends its strategic move into online luxury retail by expanding its ownership to over 90% of the shares of NET-A-PORTER, now the premier online luxury fashion retailer.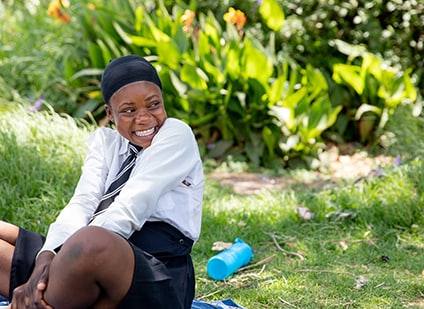 2012
Establishment of Cartier Philanthropy
A pivotal moment in Cartier's humanitarian journey, the Richemont Maison founds Cartier Philanthropy, aimed at improving the lives of vulnerable communities in low-income countries around the world, with a particular focus on women and children. The foundation funds non-profit organisations to create positive impacts in four key areas: Access to Basic Services, Women's Social and Economic Development, Sustainable Livelihoods and Ecosystems, and Emergency Response.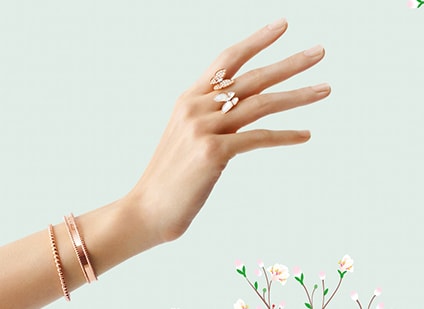 2012
Foundation of L'École des Arts Joailliers
L'École des Arts Joailliers, the first school to share the craftsmanship secrets of the jewellery world with international audiences, opens in Paris with the support of Van Cleef & Arpels.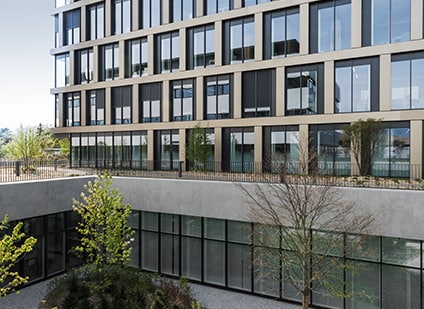 2012
Opening of Campus Genevois de Haute Horlogerie 
The Campus Genevois de Haute Horlogerie, built in accordance with evolving environmental and social regulations, opens to transmit knowledge and expertise in watchmaking through The Ecole des Métiers et Artisans de Haute Horlogerie.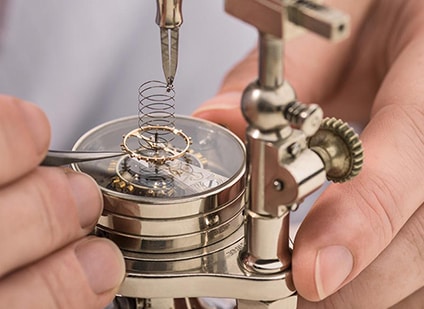 2012
Acquisition of Varin-Etampage & Varinor
Richemont acquires Varin-Etampage & Varinor, a high-end manufacturer of stamped exterior components for watches, and gold refiner and producer of semi-finished precious metal products destined for watches and jewellery. Richemont extends its manufacturing capabilities and improves control over its supply chain.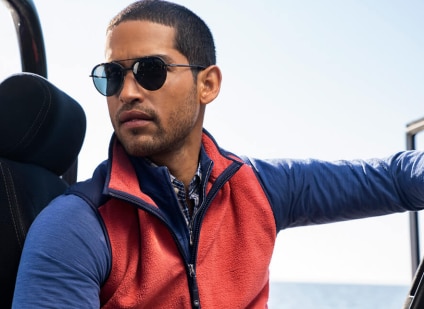 2012
Acquisition of Peter Millar
Richemont expands its womenswear and menswear offering by acquiring Peter Millar, a prestigious Maison renowned for its strength in the US market, performance golf clothing and strong online retail presence.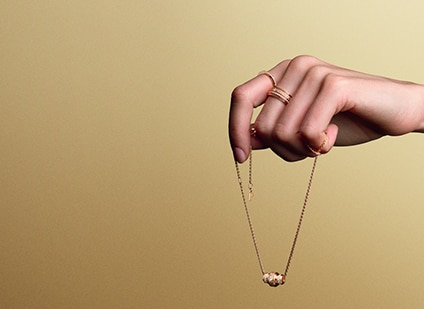 2013
Pioneer in Switzerland with the adoption of the Responsible Jewellery Council Codes of Practice
Richemont was a pioneer in Switzerland with the early adoption of the Responsible Jewellery Council Code of Practices, which since 2013 has been deployed in the watch industry. Today more than 95% of 18 carat gold delivered to our Maisons is delivered by RJC COP certified suppliers.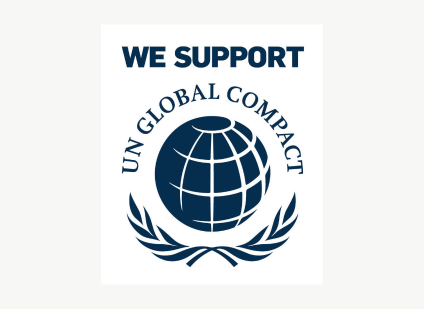 2013
Joins UN Global Compact
Richemont becomes a member of the UN Global Compact, the world's largest corporate sustainability initiative based on CEO commitments to implement universal sustainability principles and to take action to support UN goals.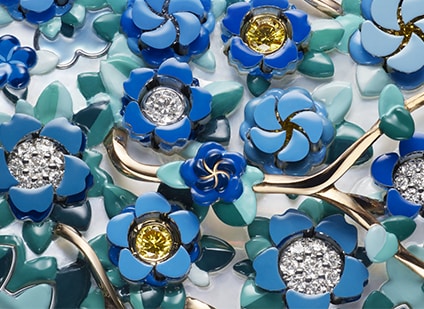 2014
Inauguration of three-year sustainability plan
Richemont reveals its three-year sustainability approach, which is set to be supported by measurable targets.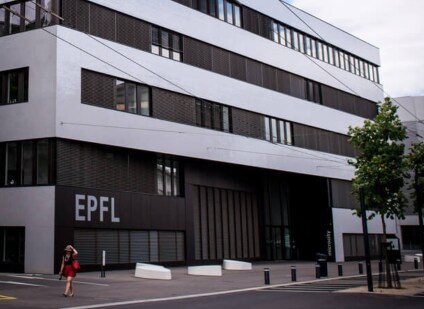 2014
Joining forces with l'École Polytechnique Fédérale de Lausanne
Richemont creates an academic chair in "Multi-scale Manufacturing Technologies" and signs a research agreement with l'École Polytechnique Fédérale de Lausanne (EPFL) to develop new technologies for the high precision industry.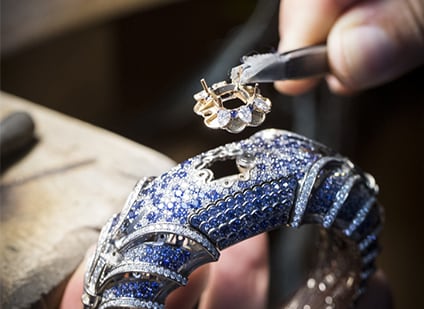 2015
Foundation of the Coloured Gemstones Working Group
Richemont through Cartier and Van Cleef & Arpels cofounds the Coloured Gemstones Working Group (CGWG) alongside Tiffany & Co., Swarovski, LVMH, Kering and Gemfields. The CGWG aims to support the industry's responsible sourcing of coloured gemstones by promoting best practices, developing tools and reducing adverse impacts throughout the supply chain.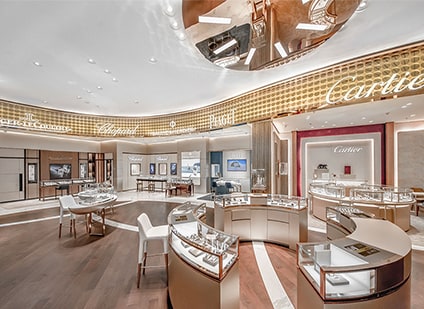 2015
Launch of TimeVallée
Richemont establishes TimeVallée, a visionary multi-brand watch retail concept. The luxury and innovative destination store aims to benefit customers and the watch industry as a whole, opening its doors to all high-end watchmakers and available to multi-brand watch retail partners.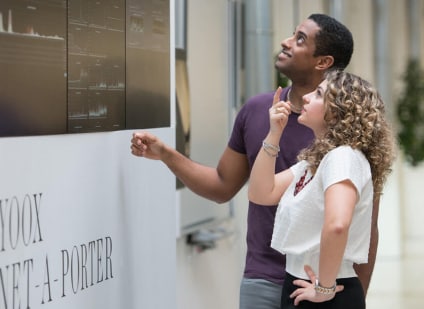 2015
Merger of The NET-A-PORTER GROUP with YOOX Group
In an all-share transaction, the YOOX NET-A-PORTER GROUP is created and listed on the Italian stock exchange, with Richemont initially holding 50% of the share capital and 25% of the voting rights.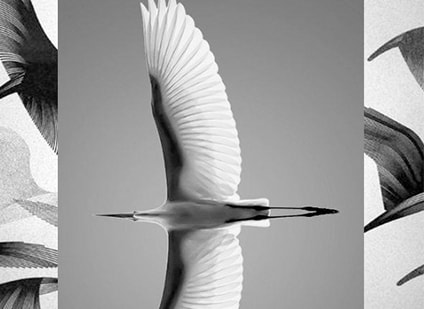 2017
Sale of Shanghai Tang
Richemont completes the sale of Shanghai Tang, which it previously acquired in 2008.
2017
Acquisition of Serapian
Richemont acquires Serapian, a Maison synonymous with Italian sophistication and excellence in craftsmanship, and a one-time leather supplier to Cartier and dunhill.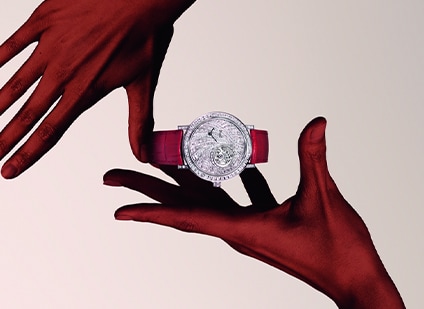 2018
Richemont issues €4bn inaugural Euro denominated bond
Richemont secures Compagnie Financière Richemont an "A+" credit rating from S&P Global Ratings.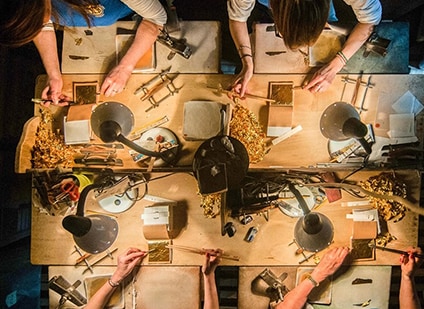 2018
Launch of Homo Faber inaugural exhibition
Homo Faber, the first major exhibition dedicated to showcase European top craftsmanship, opens in Venice with this support of the Michelangelo Foundation. The design event aims to celebrate the work of master artisans by offering the general public an unprecedented opportunity to meet the artists and discover their unique creations.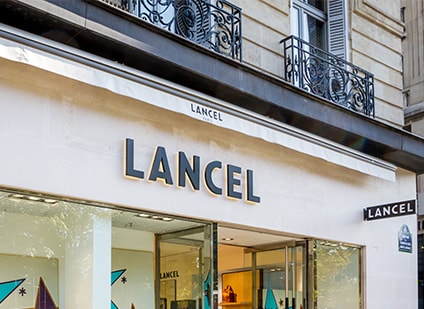 2018
Sale of Lancel
Richemont completes the sale of Lancel, a French luxury leather goods company, to Piquadro S.p.A., an Italian leather goods group listed on the Milan Stock Exchange.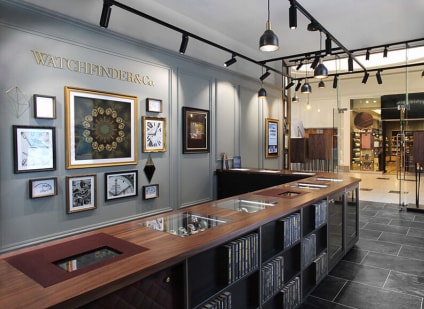 2018
Full ownership of YOOX NET-A-PORTER GROUP and acquisition of Watchfinder & Co.
Richemont acquires full ownership of YOOX NET-A-PORTER GROUP, the world's leading online luxury and fashion retailer. In the same year, Richemont acquires Watchfinder & Co., a UK leading pre-owned premium watch specialist to benefit from a complementary, growing and relatively unstructured segment of the watch industry.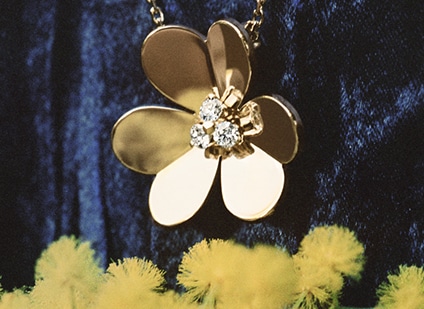 2019
Launch of transformational sustainability strategy
Richemont strengthens its sustainability ambitions by progressing towards a world of 'Better Luxury', in which the way of creating luxury is more sustainable and responsible, leaving a positive impact on all stakeholders. The associated 'Movement for Better Luxury' is supported by four focus areas: People, Sourcing, Environment and Communities. In addition to being carbon neutral within its own operations, the Group will now also offset logistics emissions in Scope 3 of the GHG Protocol.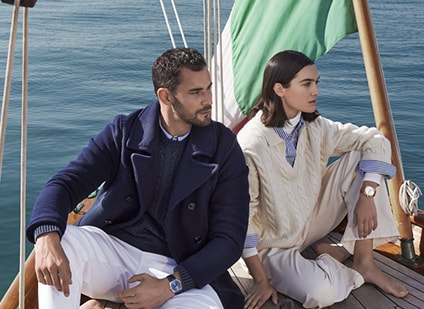 2019
Opening of NET-A-PORTER flagship store on Tmall Luxury Pavilion
The opening of NET-A-PORTER's flagship store on Tmall Luxury Pavilion, an online platform in China for leading luxury brands, marks the operational launch of FENGMAO 风茂, the joint venture between YOOX NET-A-PORTER GROUP and Alibaba Group aimed at embracing the future of luxury in a connected world.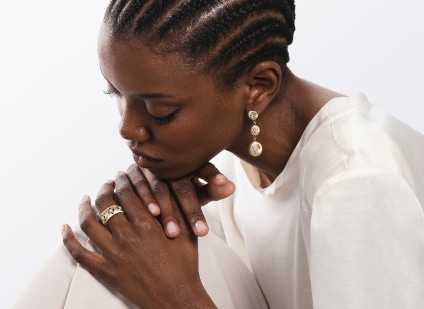 2019
Acquisition of Buccellati
Richemont extends its fine jewellery expertise by acquiring Buccellati, the renowned and highly distinctive Italian jewellery Maison. In the same year, Richemont signs an agreement to form an innovative join venture, AZfashion, with acclaimed designed Alber Elbaz.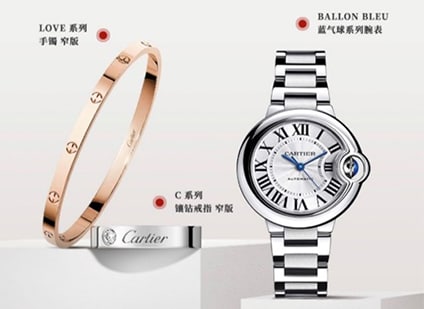 2020
New digital presence on Tmall Luxury Pavilion
Cartier, Chloé, IWC, Jaeger-LeCoultre, Montblanc, Panerai, Piaget and Vacheron Constantin continue to develop their digital offers, launching online flagship stores on Alibaba's Tmall Luxury Pavilion. This brings a unique shopping experience to Chinese clients of the exclusive platform.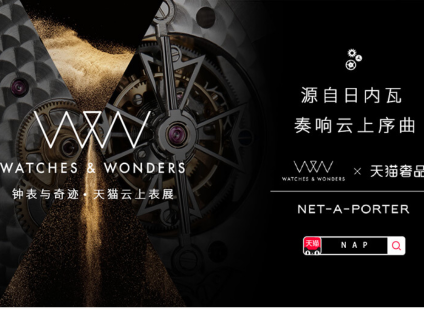 2020
Participation in Digital Watches & Wonders
Together with the Fondation de la Haute Horlogerie, Richemont's Maisons, businesses and people address the Covid-19 pandemic by facilitating and participating in the world's first Digital Watches and Wonders. The digital exhibition created over 360m impressions and was streamed by 160 000 viewers.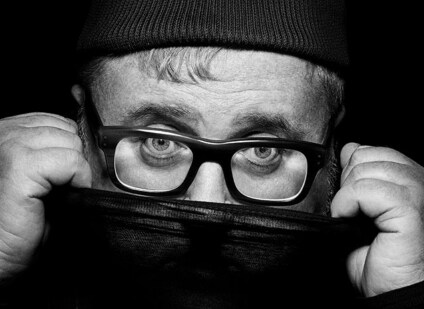 2021
Launch of AZ Factory
Richemont and Alber Elbaz open AZ Factory, a pioneering joint venture focused on designing beautiful, solutions-driven fashion that works for everyone – smart fashion that cares. Resetting the way fashion typically operates, the digital luxury start-up is strongly focused on transparency, sustainability, inclusivity, and education.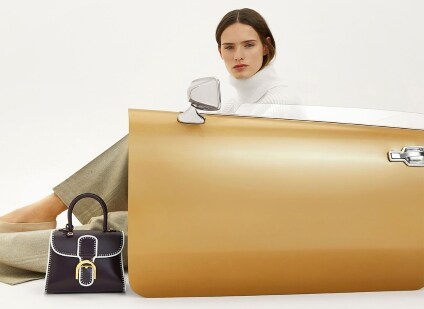 2021
Acquisition of Delvaux
Richemont acquires Delvaux, the renowned Belgian and oldest luxury leather goods Maison in the world.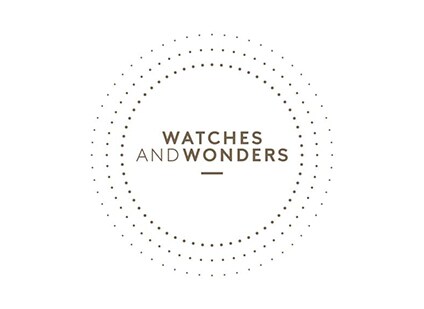 2022
Creation of the Watches & Wonders Geneva Foundation
Following the success of the first edition of Watches and Wonders Geneva, Richemont, Patek Philippe and Rolex establish the Watches and Wonders Geneva Foundation (WWGF) in September 2022. The mission of the Geneva-based not-for-profit is to promote watchmaking excellence through in-person and digital watch and jewellery exhibitions internationally.
2022
Opening of Montblanc Haus
Montblanc Haus, an exhibition centre dedicated to the art of writing, opens its doors to the public in Hamburg. The award-winning architectural concept explores different themes, including Montblanc's legacy and vision, the richness and diversity of handwriting from around the world, craftsmanship and innovation, and renowned Montblanc collections.