Last updated: November 2023
About Richemont and this Privacy Policy
Compagnie Financière Richemont SA has its registered offices at 50, Chemin de la Chênaie, CP30, 1293 Bellevue, Geneva, Switzerland. In this Privacy Policy, we use the term Richemont (and "we", "us" and "our") to refer to the head office of Richemont at the registered address above, and our affiliates.
Please take a moment to read the following policy that explains how we collect, use, disclose and transfer the personal information that you provide to us on our websites, mobile applications and other digital platforms (together referred to as the "Platforms"), when you contact us by telephone, or when you interact with us over social media platforms. It also explains how we collect information through the use of cookies and related technologies when you use our Platforms. 
General Data Protection Regulation Representative
For the purpose of the General Data Protection Regulation in the European Union, we have appointed the following entity as our legal representative:
Data Protection & Privacy Team
RLG EUROPE B.V.
Herengracht 436
1017BZ Amsterdam
The Netherlands
Updates to this Privacy Policy
From time to time we may update this Privacy Policy. When we do, we will publish the changes on this Platform.
Richemont Careers
If you are applying for a role via the Richemont Careers portal or otherwise contact us regarding an advertised role or existing application, please refer to the information made available when applying online for further details as to how your information is collected, processed and how long it is retained for. A copy of our privacy notice for applicants can be found here.
For country specific privacy notices please visit Talent Privacy Policy.
Information you provide to us and how we use it
We collect the information from you as detailed below:
If you register on the Platform to receive company announcements, you will be asked to provide personal information about yourself, such as your name and contact details;
We will collect personal information from you when you correspond with us, and when you provide your details when you visit our offices or contact Richemont by telephone. Please note that phone calls will on occasion be recorded for security, training and development purposes;
If you are a shareholder or proxyholder of Richemont, we will collect information relating to that shareholding, such as your name, contact details, number of shares held, and voting instructions;
If you choose to interact with Richemont via a third party service, we will collect the information you have provided to us through that platform;
We also collect certain information automatically about visitors to our Platform, described in the section headed "Cookies and other information that we automatically collect", below; and
We will collect information about your location to the extent that we provide any location services, described in the section headed "Location services" below.
We will use the information we collect from you to:
Manage our records, including corporate registers, and facilitate the running of any relevant meetings;
Deal with your enquiries and requests;
Send communications, including announcements and administrative messages, and notices of meetings;
Understand how our Platform is used so that we can continuously improve our Platform.
Where you have agreed to a particular use of your information, we process it on the basis of your consent. You may withdraw that consent at any time by contacting us (see contact details below). We also process your information where this is necessary for the performance of a contract with you, your investment in Richemont, or where it is necessary for our legitimate interests of operating, protecting and improving our business.
Location services
Some of the services that we provide are able to use information about your location. For these services, which are typically available on mobile devices or applications, you are provided with the opportunity to provide your consent to the use of location services, which, for example, process information deriving from GPS, sensors, beacons or Wi-Fi access points in order to allow you to benefit from a more personalised service. Your device will have settings that allow you to turn off these services should you no longer wish to benefit from them.
Sharing your information
We do not share personal information about you with other people or non-affiliated companies except under the following circumstances:
we will disclose your personal information to third party providers for the purposes of providing any services required in order for us to use your information for the purposes specified in the section entitled "Information you provide us and how we use it";
we will disclose your personal information to any law enforcement agency, court, regulator, government authority or other third party where we believe this is necessary to comply with a legal or regulatory obligation, or otherwise to protect our rights or the rights of any third party; and
we will disclose your personal information to any third party that purchases, or to which we transfer, all or substantially all of our assets and business. Should such a sale or transfer occur, we will use reasonable efforts to try to ensure that the entity to which we transfer your personal information uses it in a manner that is consistent with this Privacy Policy.

International transfers

We have implemented standard contractual clauses to ensure adequate safeguards are in place to protect your information where it is transferred to our affiliated companies in territories outside the European Economic Area and Switzerland. Where we share your information with a third party service provider outside of the European Economic Area and Switzerland (as detailed in the section entitled "Sharing your information"), we contractually oblige the third party service provider to implement adequate safeguards to protect your information.
Protecting your information
We want you to feel confident about using our Platform, and we are committed to protecting the personal information we collect. We limit access to personal information about you to employees who reasonably need access to it, to provide products or services to you or in order to do their jobs. We have appropriate technical and organisational physical, electronic, and procedural safeguards to protect the personal information that you provide to us against unauthorised or unlawful processing and against accidental loss, damage or destruction. However, where we ask you to choose a password in order to access certain parts of our Platform, you are responsible for selecting a secure password and keeping that password confidential. You should choose a password which you do not use on any other site, and you should not share it with anyone else.
Retaining your information
We keep your information for only as long as is necessary for our purposes, and in particular to protect ourselves in the event of a legal claim (for example, information relating to a contract with you will be kept for the lifetime of the contract and up to ten years after). After this period it will be deleted or in some cases anonymised. Where we sought your consent to process your personal information and we have no other lawful basis to continue with that processing, if you subsequently withdraw your consent we will delete your personal information.
If you request that we no longer send you direct marketing communications, we will keep a record of your request and contact details to ensure that your request is respected.
Your choices
You have the right to ask for access to any personal information that we hold about you in our records, to correct any inaccuracies and to update any out-of-date information. In some circumstances, you have the right to request the erasure of your personal information or a restriction of its use.
You have the right to object to us processing your personal information in some cases. In particular, if you registered on the Platform to receive company announcements, you may unsubscribe at any time (however, please note if you are a shareholder of Richemont, you may continue to receive relevant information, such as annual reports and notices of meetings). If you wish to exercise any of these rights, please write to us at the address or email address listed in the section headed "Contact us" below. 
If you have a concern about how we use your information, as a first step please contact us using the details set out below and we will do our best to resolve your concern. After investigating your concern, we will respond to you in writing within a reasonable time setting out our proposed remedial action. If you think we have processed your personal information in a manner which is unlawful or breaches your rights you also have the right to complain to a European Data Protection Authority in your place of residence or work, or the jurisdiction in which the processing took place.
California Privacy Rights
This section applies to personal information we may obtain online and offline about California individuals who are contractors and personnel of current or prospective partners, corporate customers and suppliers, as well as other business partners. This section is intended to address the relevant notice requirements of the California Consumer Privacy Act of 2018 as amended by the California Privacy Rights Act of 2020 (collectively, the "CCPA"), and uses certain terms that have the meaning given to them in the CCPA.


Your information, sources and purposes: Please refer to the section above headed "Information you provide to us and how we use it" for a description of the personal information we may collect about you (or have collected in the preceding 12 months) and the sources of such information (such as directly from you and your device or through certain third parties). If you are a contractor or personnel of our current or prospective partners, corporate customers, suppliers, or other business partners, we will collect information related to your position, such as your name and contact information.  The "Information you provide to us and how we use it" section also describes the purposes for which we may use or have used such information. We also may collect and use information to manage our relationships with current or prospective contractors, partners, corporate customers and suppliers and other business partners. We do not collect or process sensitive personal information for purposes of inferring characteristics about consumers. To the extent we process deidentified information, we will maintain and use the information in deidentified form and will not attempt to reidentify the information unless permitted by applicable law.
Retaining your information: We will retain your personal information as described in the "Retaining your information" section above, for the time period reasonably necessary to achieve the purposes described in this Privacy Policy, or any other notice provided at the time of collection, taking into account applicable statutes of limitation and record retention requirements under applicable law.
Disclosing your information: We may have disclosed your personal information to certain categories of third parties, as described in the section headed "Sharing your information" above.
Selling your information/sharing your information for cross-context behavioral advertising: We do not sell personal information or share personal information about contractors and personnel of current or prospective partners, corporate customers and suppliers, or other business partners.
Your rights: Subject to exceptions under applicable law, you may have certain choices regarding our use and disclosure of your personal information, as described below:

Access: You have the right to request, twice in a 12-month period, that we disclose to you the personal information we have collected about you, including the categories of personal information, the categories of sources from which the personal information is collected, the business or commercial purpose for collecting, selling, or sharing personal information, the categories of third parties to whom we disclose personal information, and the specific pieces of personal information we have collected about you.
Correction: You have the right to request that we correct the personal information we maintain about you, if that information is inaccurate.
Deletion: You have the right to request that we delete certain personal information we have collected from you.
To exercise your rights on behalf of yourself or another individual, please contact us as described in the section headed "Contact Us" below. If you exercise your rights, we may require you to provide certain information to verify your identity (such as your name, email address, phone number and/or address) or the authority of any third person acting on your behalf.
No discrimination: If you choose to exercise any of your rights under the CCPA, you have the right to not receive discriminatory treatment by us. This section is available in alternative formats upon request by contacting us as described in the section headed "Contact Us" below.


Additional Canada-Specific Privacy Disclosures


We provide these additional privacy disclosures (hereinafter "Privacy Policy for Canada") to inform you about our collection, use and disclosure of personal information when individuals ("you") use our Canadian website and any other properties that link to this Privacy Policy for Canada.
This Privacy Policy for Canada contains additional disclosures required by the Personal Information Protection and Electronic Documents Act and substantially similar provincial privacy laws in Canada. The Privacy Policy for Canada supplements the information contained in this Privacy Policy.
Consent. Where you have agreed to a particular use of your information, we process it strictly on the basis of your consent or as otherwise permitted or required by law. By using our services, you agree to the collection and use of your personal information in accordance with this policy. You may withdraw that consent at any time by contacting us (see contact details below).
Children. The Platforms are not directed at anyone who we know to be under the age of 14, nor do we collect any personal information from anyone who we know to be under the age of 14. If you are under the age of 14, you should not use the Platforms and should not submit any personal information to us.
Cross-jurisdictional Transfers. By providing us with personal information, you acknowledge and agree that your personal information may be transferred to other jurisdictions for processing and storage, namely on servers located across Canada, the United States, the European Economic Area, and Switzerland, where laws regarding the protection of personal information may be less stringent than the laws that apply in your jurisdiction. Further, your personal information may be accessible to law enforcement, national security authorities, and the courts of such jurisdictions. Where necessary to make such transfers, we will comply with our legal and regulatory obligations in relation to the personal information.
Contact for More Information. We have appointed a Data Protection Officer (Canada) who is responsible for overseeing questions in relation to this Privacy Policy for Canada. If you have any questions about this Privacy Policy for Canada, including any requests to exercise your legal rights, please contact the Data Protection Officer (Canada) using the details set out below:
Data Protection Officer (Canada)
Richemont Canada, Inc.
4610 Eastgate Pky 
Mississauga ON L4W 3W6
dpo.canada@richemont.com

You have the right to make a complaint at any time to the relevant supervisory authority for personal information protection issues. In Canada, you can contact the Office of the Privacy Commissioner of Canada or the relevant provincial privacy commissioner for your province of residence. We would, however, appreciate the chance to address your concerns before you approach the supervisory authority, so please contact us first.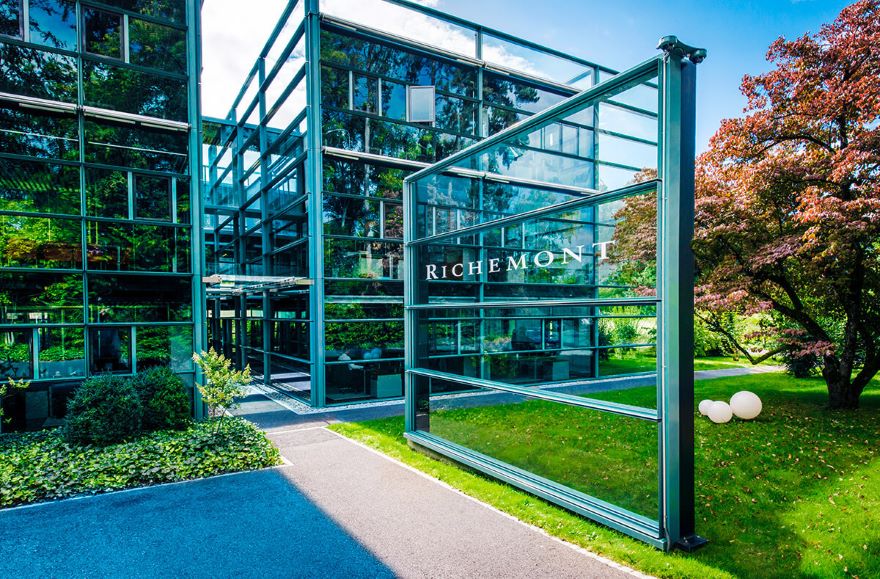 Contact us
If you have any questions or comments about this Privacy Policy, or privacy matters generally, please contact us at the address provided below. You can also use this address if you wish to request access to the personal information we hold about you or to unsubscribe from any further e-mail communications.
If you have any questions about this Privacy Policy or the manner in which your information may be processed, please contact us at:
Data Protection
Compagnie Financière Richemont SA
Chemin de la Chênaie 50
CP30
1293 Bellevue, Geneva
Switzerland
Email: pressoffice@cfrinfo.net
Phone: +41 22 721 3507